​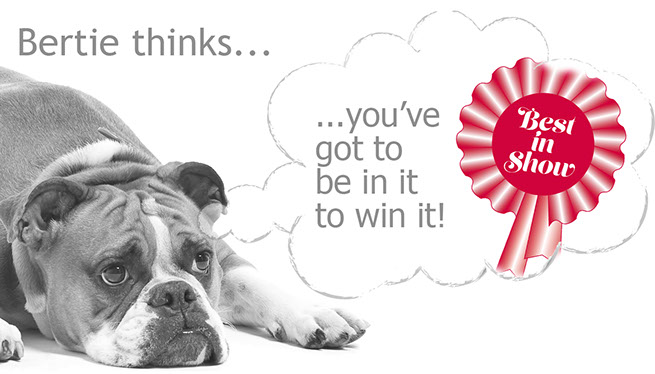 #4

Award Winning Entry Design

If you are applying for an award in the next year, start thinking carefully about how to make sure your entry reflects your business and branding.

If you are not required to fill in a standard form and have free rein to design your entry as you wish, you can go for impact. Firstly, have your branding on the first page at a moderate size. Then, for any subsequent pages have it reduced and maybe position it in the top right hand side. Always have a good amount of white space around your logo so it stands out well and make sure it is consistently in the same position on each page of the document.

Moving onto your text: a good point size for headings so they stand out is 12pt. Make them bold and perhaps use one of your brand colours (if that colour is not too pale) to reinforce your brand. Avoid attempting to make your headlines stand out with underlining, especially if you are setting up a document in Word. The underline button places a line too close to the text making it difficult to read, and it ends up looking word processed. Create headings with initial capital letters only as this is easier to read and looks more professional. Most importantly spell check and 'human check' all spelling and grammar - several times! Nobody wants to lose marks for avoidable mistakes.

If you are including images in your entry, choose only relevant photographs and check they are a high resolution and not 'grabbed' from your website, as these will be low resolution and may look pixelated when printed out.

I would recommend that any document of this type is saved and sent off as a high-resolution pdf rather than a Word document. That way the recipient will receive it looking exactly how you want it and there is less chance of there being font issues or text running over onto extra pages.

Finally, as with all design, give yourself enough time to get it right. Trying to set up your entry the afternoon before the closing date will not work. You need time to set up the initial draft and then go back to it the next day to reassess the text and layout with fresh eyes. Plus, you need to allow time for your colleagues to double check and share their thoughts on the entry.

Good luck with your winning entry!
Have our design tips helped you?
Then please follow us on Twitter for all the latest news and tips about our mission to help startup and established businesses to have great branding, flyers, brochures, packaging and exhibition stands!