​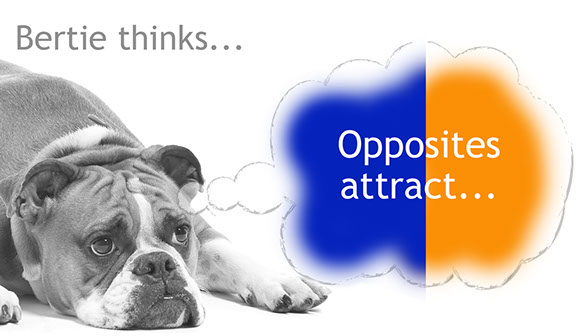 #6

A Colourful Couple...

Last month I wrote about the Pantone colour of the year, to carry on with this subject I want to talk some more about combinations and creating colour relationships with harmony in your designs.

One of the simplest ways to decide if two colours work together is to take a look at a basic colour wheel (click here to try out Adobe's interactive version) and choose colours which are opposite each other. These pairs have a special relationship, when one is placed next to the other they both appear more intense. Without wanting to getting too technical this is known as Simultaneous Contrast. As they are opposite each other on the wheel they are always a combination of all three primary colours, red, yellow and blue, one colour will be cool and the other warm, therefore complementing each other.

The first complementary pairing I learned at college, and always the one that springs to my mind first, is orange and blue. The impressionists were big on complementary colours to create impact. To quote Claude Monet "colour makes its impact from contrasts rather than from its inherent qualities. The primary colours seem more brilliant when they are in contrast with their complementary colours.

So there you go, if you want your design to have impact through colour, find a pair of complementary colours and see how well they work together!
Have our design tips helped you?
Then please follow us on Twitter for all the latest news and tips about our mission to help startup and established businesses to have great branding, flyers, brochures, packaging and exhibition stands!